Notice: Undefined index: district in /home/sites/beteljuice.co.uk/public_html/DEMOS/betel_who/who_check.php on line 323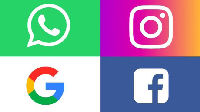 Cumulus bits 'n' pieces
Dedicated and some stand-alone software for weather related sites.
Generally complete solutions, so examples are on separate pages, and full explanations / discussion are give in the forum links provided.
Yet Another Dayfile Reader (PHP)
Sunshine bar chart can now show theoretical available hours, and graph 'max' is settable.
>Large< . . . . . . >750 px wide< . . . . . . >700 px wide< with buttons ...>700 px wide< with dropdown
It can be used as a stand-alone or dropped into a suitable site template.
It can 'read' saratogaWX templates for language and $SITE Units Of Measure decisions.
It can 'read' Weather By You templates for language decisions.
Forum: Link
Alternative Monthly Extremes using <#webtag>s (Cu 1.9.4 and mx)
Demo Page
You can set the 'default' view.
You can give the visitor the option of views (or not).
Forum: Link
Cumulus Monthly log files to MeteoBridge 'Import' format (Cu 1.9.4 and mx)
Converter Page
Utility to convert Cu eg. Aug16log.txt file into MeteoBridge 'import' standard
Forum: Link
Highcharts plot modifier
This script allows you to completely remove or change the default visibility of plots created by cumuluscharts.js.
Forum: Link